Back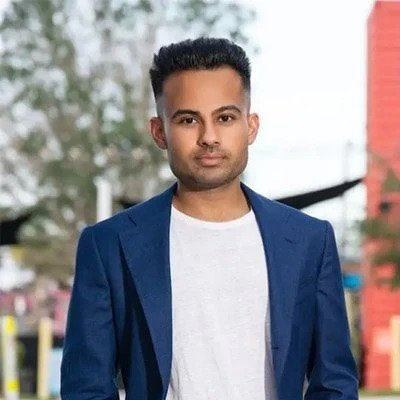 AJ Patel
Founder - Zesty Paws, HighKey
Biography
AJ Patel is a seasoned entrepreneur, having founded six businesses, each inspired by personal challenges. Passionate about taking companies from inception to nine figures, AJ's ventures range from healthful low-sugar snacks to functional treats for pets, a nod to his Goldendoodle and testament to his #dogdad pride. AJ's entrepreneurial spirit was kindled early on; after his family emigrated from India to the US, they embodied the American dream by establishing their own business from scratch.
Remarkably, AJ launched and sold his first business during high school. As the former founder of Zesty Paws and the current leader of Highkey, AJ's mission now extends to nurturing the next generation of entrepreneurs, emphasizing the power of perseverance and the belief that investing in people invariably leads to profit.
Website
https://zestypaws.com/
Claim special discounts for Amazon software tools and services.
Don't Miss Out on the Perfect Amazon Event for You
Get the most up-to-date info on the latest in-person events and virtual summits for Amazon sellers around the world.