Back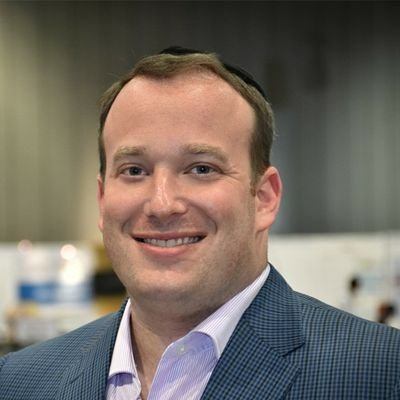 Eytan Wiener
Partner and Executive / COO & Co-Founder - Tradeport, Quantum Networks
Biography
As COO and Co-Founder of Quantum Networks, Eytan has overseen the company's expansion from a startup in 2008 to a 25 million dollar company by 2014. His oversight gained the company a 4,566% increase in revenue, a rise deemed unprecedented in the industry, earning Quantum a place on the INC. 500 list for the three years in a row, as one of the fastest growing companies in the United States.
Quantum has remained true to its startup vision of keeping brands at the forefront of the ever-changing e-Commerce landscape. Quantum uses creative marketing, product merchandising and data-driven reporting that allows us to grow your brand's awareness across the digital landscape. From our fully stocked NJ warehouse to our New York City headquarters, Quantum's team of experts will navigate you through the intricacies of online selling. Our 10+ years of experience allows us to chart out a custom tailored go to market strategy for your products.
In addition to running the company's daily operational and business development initiatives, Eytan currently spearheads Quantum's B2B and Government divisions. Eytan shares his breadth of knowledge by being featured regularly as an e-commerce and business startup expert on numerous publications, blogs, and videos, as well as guest lecturing at universities, conferences, and trade shows throughout the world.
Disclosure: Eytan has indicated no stated business interests with any other solution providers. Eytan is a board member of PROSPER Show.
Website
http://quantumnetworks.com/
Claim special discounts for Amazon software tools and services.
Don't Miss Out on the Perfect Amazon Event for You
Get the most up-to-date info on the latest in-person events and virtual summits for Amazon sellers around the world.