Back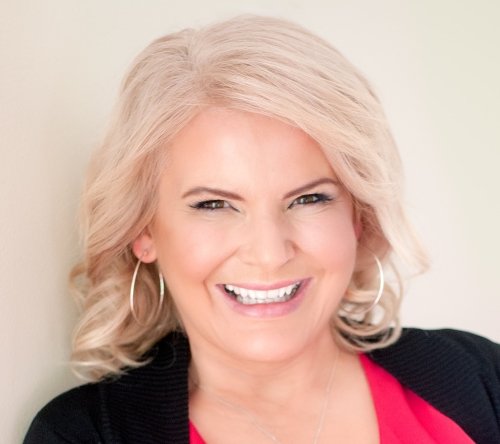 Katrina Kail
Founder - Reboot Retail
Biography
Katrina Kail is a Retail Revolutionary, author, qualified trainer, public speaker and the creator of The School of Reboot Retail.
Dubbed 
'
The Online Sales Queen' by A Current Affair, Katrina is the only fully qualified trainer & assessor in Australia working directly with eBay to assist with the innovation of small to medium business, working across tens of thousands of niches, increasing retail sales & saving business owners hundreds of man hours.
She is a trained, educated and experienced eBay seller who encountered harrowing tragedy head on at an early age and with a strength of spirit that has guided her through many more great adversities.
Always a disruptive force, Katina has encountered and learned from many costly mistakes, and now shows business's how 'not' to do things, by working with retailers to integrate their existing Bricks & Mortar stores online, showing them how to save tens of thousands of dollars while increasing retail sales.
Now a trailblazer in her field, Katrina is extremely passionate about saving the face of bricks and mortar retail as we know it today, so having created several successful six figure retail businesses through eBay, she searched for a way in which she could help retailers expand their business into a marketplace where their customers already flocked, to stem the flow of many retail shop front closures.
Katrina turned her hand to the creation of The School of Reboot Retail, which guides retailers through a proven step-by-step blueprint journey, and teaches exactly how to successfully launch a business on eBay and online in precise detail, innovating business into a position that will put them way ahead of their competition!
A 'Pommy West Australian', who is sometimes referred to as 'the eBay Queen', Katrina emigrated to Australia in her teenage years together with her parents. A business mentor (for both government and eBay commerce), qualified trainer, and eBay expert with industry experience dating back to early 2001, she now lives in Geelong, Victoria with her four beautiful children, many pets and a house that is 'open to all friends and family'.
www.KatrinaKail.com
Website
http://www.katrinakail.com/
Claim special discounts for Amazon software tools and services.
Don't Miss Out on the Perfect Amazon Event for You
Get the most up-to-date info on the latest in-person events and virtual summits for Amazon sellers around the world.