Back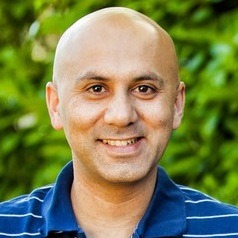 Sanjay Chandiram
CEO - Kaliber Global
Biography
Sanjay Chandiram is the co-founder and CEO of Kaliber Global, a top-ranked Amazon seller and this year's Inc. 500 fastest growing retailer in Washington State.

Kaliber Global maintains several e-commerce websites that sell toys and games, home goods and hobby drones, among other high-quality products.

Sanjay and his wife, co-founder Krithika Chandiram, launched Kaliber Global in 2012 in Bellevue, Wash., and have rapidly achieved many Amazon milestones, earning them a PROSPER Award in 2016 along the way.

Website
http://KaliberGlobal.com
Sessions
Claim special discounts for Amazon software tools and services.
Don't Miss Out on the Perfect Amazon Event for You
Get the most up-to-date info on the latest in-person events and virtual summits for Amazon sellers around the world.