Orange Klik Barcamp with Dragonflip 2022 June
Event website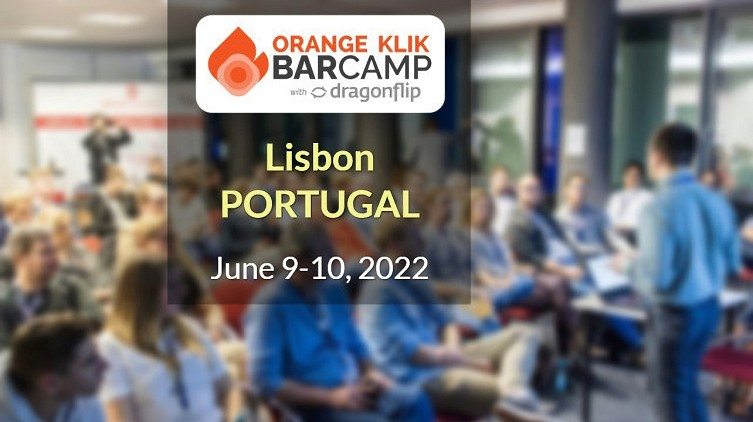 Event

description

"Orange Klik Barcamp with Dragonflip" takes place on June 10th (Friday).
Barcamp is an event where content is generated by attendees. Based on what topics you, as an Amazon seller, want to learn about, we will organize multiple breakout rooms throughout the day.
The topics will be chosen and decided by all the participants during the first hour of the event.
Rather than following a predetermined schedule that might not work for everyone, we will invite experienced sellers and experts to share their expertise and insights, as well as get feedback on your current challenges.




Does this type of event work for Amazon sellers?
Definitely! Seller Barcamps are very popular among the Amazon sellers community in Germany (check their website at www.sellerbarcamp.com).
Orange Klik is partnering together with one of the German Seller Barcamp co-founders - Dragonflip and for the first time, we are offering a Barcamp event to an international English-speaking community of Amazon sellers.



100+ international sellers in one venue
Attendee generated content
Most of the topics sellers care about are addressed
Proven and popular type of event among sellers in Germany
Many opportunities to network, meet new friends and partners
Takes place in Lisbon - a city popular among international entrepreneurs
Don't Miss Out on the Perfect Amazon Event for You
Get the most up-to-date info on the latest in-person events and virtual summits for Amazon sellers around the world.