The Virtual Proven Conference 2023
Event website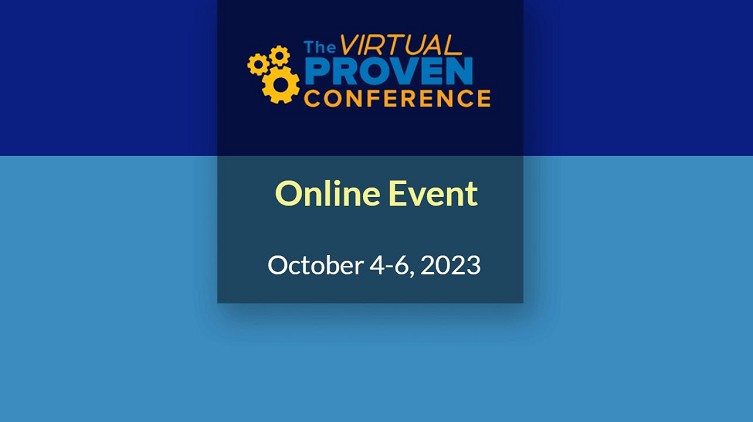 Event

description

GET READY FOR A HUGE Q4 (FOURTH QUARTER 2023) AND LEARN ALL THE LATEST CREATIVE PROVEN STRATEGIES FOR 2024 FROM THE NUMBER ONE TEAM IN ALL AMAZON SELLING!




What You Can Expect:



What's going to work best in 2024?
What are our most successful students doing right now?
What are the challenges you can expect in the coming year?
Where can I find like minded e-commerce Business Building Warriors to work with for encouragement and community?
A Few of The Topics We'll Be Covering:
Kicking off Q4 on Amazon with Branded Bundles and Hot Opportunities
Using Leads Lists the Smart Way During Q4 - Panel Discussion
Maximizing your results with Toys on Amazon during Q4
Ramping up Print On Demand in Q4 and beyond!
Speeding up your OA research
Tapping into huge Outlet Store opportunities in Q4
Discover How to Make Life Changing Money By Simply Shooting Product Videos
Who should get into Wholesale?
Bundling Visions: Unlocking a World of Opportunities Through Bundles
Lessons about Q4 from a Six Figure per Month Seller
Adding Speed and Accuracy to your OA sourcing - more ASINs than you can ever buy!
Reinvest in Rank & ROAS
How to Approach Toys in Q4 to Maximize Profit
Q1 Returns
Things We've Learned Across 10 Q4's
Selling on eBay
Keepa is on the Case...The Evidence Tells The Story
Don't Miss Out on the Perfect Amazon Event for You
Get the most up-to-date info on the latest in-person events and virtual summits for Amazon sellers around the world.