Back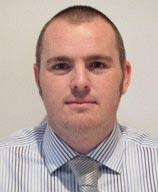 Chris Dobson
CEO - Next Logistics
Biography
Chris came over to Australia in 1999, originally from the UK. In the 13 years that he has been in Australia, Chris has quickly become respected as an expert and industry specialist in Logistics and Supply Chain. Having worked for more than 15 years, and for more than 20 different companies in the UK and Australia, Chris has acquired a unique skill set which allows him to easily identify process improvement and weakness, which has been demonstrated by his previous performance saving millions of dollars in several roles prior to establishing Next Logistics in 2005.

Next Logistics provides Warehousing, Pick and Pack, and Distribution for a diverse range of business, with specialisation in eCommerce, online retailers and direct to consumer delivery. Having worked with more than 300 businesses since commencement, currently with more than 150 clients, growth of more than 100% annually in 4 of the 7 years trading, and shipping up to 20,000 orders weekly, and more than 20 million items picked per year, all whilst still able to service small business through to major corporations, Next Logistics is recognised as one of the leading providers in the market place.

Website
http://www.nextlogistics.com.au/main/Index.html
Claim special discounts for Amazon software tools and services.
Don't Miss Out on the Perfect Amazon Event for You
Get the most up-to-date info on the latest in-person events and virtual summits for Amazon sellers around the world.