Back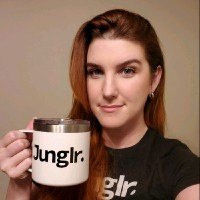 Elizabeth Greene
Co-Founder - Junglr
Biography
I fell into Amazon pay-per-click, and then I fell in love.
I never considered myself a data geek. Who would have guessed I would have found my passion amidst the spread sheets and formulas of Amazon PPC. But here we are.
My husband and I founded Junglr. An Amazon PPC management agency.
We're in the business of Amazon marketing, but instead of winning copy we use keywords. That doesn't mean buyer psychology doesn't come into play. Each product has a story, a place in the market. It's our job to find it.
Taking on an Amazon advertising account, polishing it up and watching the sales climb. It's a high and I can't get enough.
Website
https://www.junglr.com/
Claim special discounts for Amazon software tools and services.
Don't Miss Out on the Perfect Amazon Event for You
Get the most up-to-date info on the latest in-person events and virtual summits for Amazon sellers around the world.