Brand Mastery Summit 2023
Event website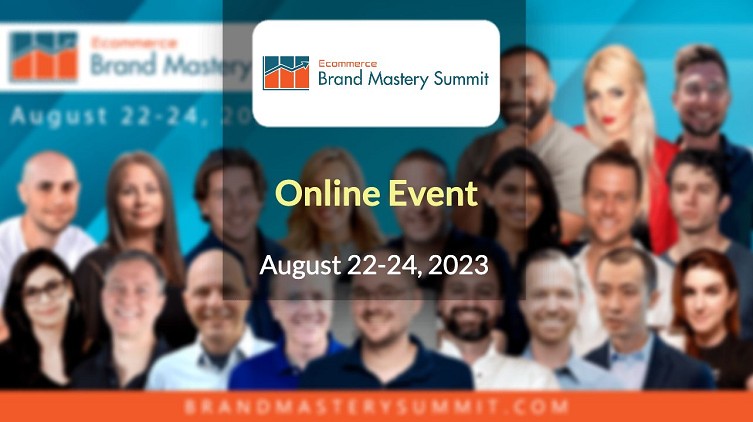 Event

description

Click here to register for this event




Discover How to Grow Your Brand and Increase Your Sales with Raving Fan Customers (on Amazon and beyond)




Ultimate Business Building Experience

Let's face it, the Amazon and e-Commerce space is only getting more competitive, but with the right skills, strategies, and tactics, you can give yourself a competitive edge, especially if you're building a real brand...

Join industry-leading, brandbuilding experts who will teach you proven strategies and tactics to more effectively grow your sales on and off Amazon (at lower costs).

If you are serious about growing the sales of your business, you won't want to miss this...




What You'll Learn

Proven strategies and tactics from industry-leading experts that you can apply in your business to drive sales, lower ad costs, and build a brand presence.



More Sales. Lower Costs - Optimize campaigns to prevent throwing away money on ads that are not converting
Master AI Opportunities - Master new ways to improve your business and sales with artificial intelligence
Get More Customers - Get ahead of the curve and generate sales in ways that you hadn't thought possible.
Latest Ad Strategies - Watch your profits grow as your ad budget is better spent
Latest Tactics - Discover the latest updates and tactics for your business needs and goals
Build Your Presence - Avoid costly mistakes with your advertising to scale your brand
Don't Miss Out on the Perfect Amazon Event for You
Get the most up-to-date info on the latest in-person events and virtual summits for Amazon sellers around the world.