Back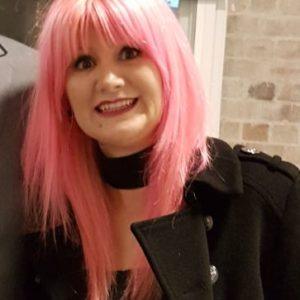 Fleur Beserk
Founder and Director - Beserk
Biography
Fleur is the Founder and Director of Beserk, Australia's largest Alternative Online store. Offering clothing, homewares and accessories for all sub-cultures and counter-cultures, Beserk was established in 2000 as the answer to a distinct lack of alternative fashion in the Australian market.
With a passion for Japan, travelling and animals, Fleur is the buyer & creative lead for Beserk, sourcing interesting, quirky items from around the world. Working with her Brisbane based team, Fleur ensures Beserk remains current, cutting-edge and relevant to today's alternative audience through the website and Beserk's social media presence.
Beserk is renowned for their dedication to their customers and priority for impeccable customer service, and Fleur is adamant that no customer will walk away from their experience with Beserk unhappy. As testament to this, Beserk won the Online Retail People's Choice Award (Orias) in both 2016 and 2017 and were finalists in 2015 and 2018. Beserk was also recently ranked number 29 in Power Retails top 100 online retailers for 2019.
Fleur has a proud affiliation with many animal charities both locally and internationally and has committed to Beserk becoming an eco friendly business.
Claim special discounts for Amazon software tools and services.
Don't Miss Out on the Perfect Amazon Event for You
Get the most up-to-date info on the latest in-person events and virtual summits for Amazon sellers around the world.