Back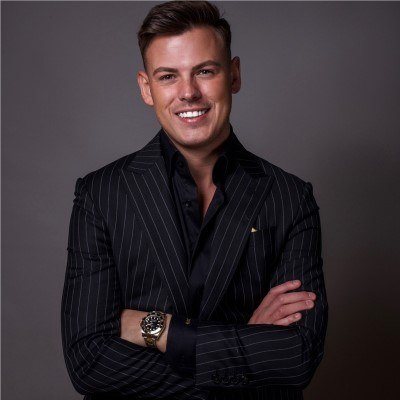 James Blake
Founder - VINDICTA
Biography
Belfast born entrepreneur James Blake is the founder and CEO of global marketing outfit Vindicta Digital Marketing Agency. He is also an investor and has built multiple e-commerce brands and businesses.
At just 28, James boasts a wealth of experience and knowledge having been in the online entrepreneurial world for over 12 years.
Vindicta Digital Marketing Agency was established in 2016 by James and has been grown from the ground up organically. Since inception the agency has generated over £100 Million in online revenue for its global client base.
James's has been recognised as an industry leader and regularly contributes to prestigious publications such as Forbes and entreprenuer.com
His own social media showcases his inspiring journey, documenting the work and passion he has put into making his dream a reality.
On his social, James boasts a large following - over 70,000 users reaching millions of people per month across his Instagram and LinkedIn with one of his most recent posts grossing over 2.3 million views alone.
Sitio web
https://vindictadigital.co.uk/
Sessions
Claim special discounts for Amazon software tools and services.
Don't Miss Out on the Perfect Amazon Event for You
Get the most up-to-date info on the latest in-person events and virtual summits for Amazon sellers around the world.