Back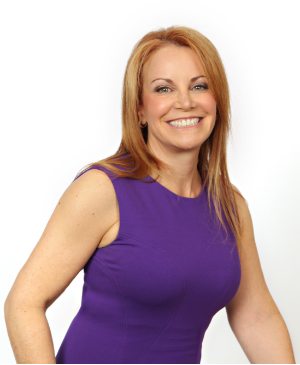 Karen Gwartzman
Co-Founder & Private Label Expert - Private Label University
Biography
The daughter of an entrepreneur that helped built a pharmaceutical franchise in Canada, Karen was born into the entrepreneurial world. Nicknamed "the dreamer" by family and friends, Karen has been building businesses in just about every industry you can imagine—from fashion to health care—for more than 25 years.

An educator at heart, Karen has mentored countless clients through the process of career transition—lovingly guiding them as they step out of their comfort zone and into their entrepreneurial dreams.

Karen started private labeling products over 17 years ago, while raising her kids full time from home. This was even before the excitement of Amazon. How did she do it? Neil shared his 3 decades of knowledge, the secret formula, and Karen was able to apply everything and launch a successful brand.

Armed with a bachelor's degree in behavioral psychology and decades of experience building her own successful business, today Karen shares her entrepreneurial insights with a holistic twist—convinced the key to entrepreneurial success lies in coaching the whole person.

Karen co-founded the Private Label University, and author of the book Private Label Secrets. Karen is an advocate for entrepreneurs who are looking to play in the physical product industry at the same level as the "big guys". The Private Label University is a community built for product entrepreneurs to connect with like-minded entrepreneurs who want to see results, by learning and sharing the secrets to sourcing, importing and private labeling products so they can stay competitive and make a ton of money selling products online or in retail stores.
Website
http://privatelabeluniversity.com/
Sessions
Claim special discounts for Amazon software tools and services.
Don't Miss Out on the Perfect Amazon Event for You
Get the most up-to-date info on the latest in-person events and virtual summits for Amazon sellers around the world.