Back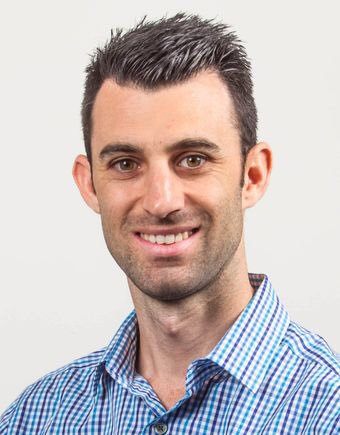 Wayne Baskin
Chief Technology Officer - Booktopia
Biography
Wayne started with Booktopia in 2008, as the only in-house Java J2EE developer.

Intent on not being the 'small cog in a big wheel', Wayne left GE Commercial Finance to focus on making an impact in a smaller company where he felt he could actively contribute to it's growth and success.

Seven years later, Wayne has evolved from a software developer cutting code and building Booktopia's bespoke website to become one of the key leaders in the business. At Booktopia, Wayne is responsible for all systems, both internal and external and also sits on Booktopia's Board.

In his time at Booktopia Wayne has been responsible for a number of major projects including the development of all aspects of the Booktopia website, the design and development of their custom built warehouse management system and their recently released and ever evolving eBook platform.

With the recent acquisition of Angus & Robertson Bookworld Wayne now oversees all technology across both brands and was responsible for the integration of Angus & Robertson Bookworld into Booktopia's systems.

Wayne was recently named as on of Inside Retail and Deloitte's Top 50 People in E-Commerce and in 2013 was a finalist for the BRW's Best Rising Star Award.

Recent Key Achievements:

• Key player in the design an implementation of Booktopia's new 10,000sqm automated Distribution Centre including the design and development of Booktopia's Warehouse Management System. This includes the release of a mobile version to compliment the processes of the new automation.
• Design and development of Booktopia's custom built search engine. Booktopia's website search allows customers to search of over 14 million SKUs in under 2 seconds to find exactly what they are looking for.
• Design and continual improvement of Booktopia's mobile site to increase conversion rate by close to 20% in 2014.
• Implementation of algorithms throughout the business that allows Booktopia to hold over 100,000 products in stock and ready for next day shipping.
• Implementation of Booktopia's eBook platform that allows customer's to read eBooks wherever they are across multiple devices.
• Integration of the Angus & Robertson Bookworld business into Booktopia's systems.


Website
https://www.booktopia.com.au/
Claim special discounts for Amazon software tools and services.
Don't Miss Out on the Perfect Amazon Event for You
Get the most up-to-date info on the latest in-person events and virtual summits for Amazon sellers around the world.