eCom Power Summit 2023
Event website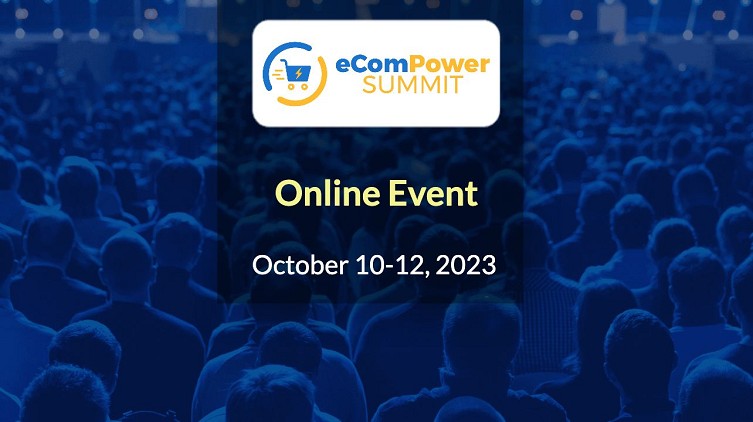 Event

description

Are You Ready to Explode Your eCommerce Business and Take Your Profits to the Next Level?




THERE'S MORE TO BEING A SELLER THAN YOU THINK




Ecommerce is booming and Walmart is the 2nd largest ecommerce platform in the US! The global ecommerce market is expected to grow from $5.5 trillion in 2022 to $8.5 trillion in 2025, at a compound annual growth rate (CAGR) of 13.7%. (Statista) So, now is the perfect time to START or GROW your ecommerce business. The Experts, Coaches and Sellers speaking in the eCom Power Summit will teach you techniques and strategies to help you:



Identify profitable product niches and select the right products to sell on Walmart
​Optimize your product listings for search engines
​Develop and implement effective marketing strategies
​Protect your brand on Walmart
​Understand the impact of generative AI on the ecommerce industry
​And so much more!!
You'll learn what's working now and how to grow your business in Q4 and beyond! Ecommerce is not slowing down and as a new or experienced seller, you'll learn what to do to take your business to the next level during this summit. Here's some astonishing facts that reveal, you're in the right place at the right time.
​Walmart's ecommerce sales are expected to grow to $1 trillion by 2025. This means that there is a huge opportunity for Walmart sellers to reach a large and growing audience
​The ecommerce market is expected to grow faster than traditional retail in the coming years. (eMarketer)
​Third-party sellers are expected to benefit from the growth of ecommerce. (Statista)
​The rise of social commerce is creating new opportunities for third-party sellers. (eMarketer)
​The growth of ecommerce in emerging markets is creating new opportunities for third-party sellers. (eMarketer)
​The development of new technologies, such as artificial intelligence and machine learning, is making it easier for third-party sellers to succeed. (Statista)
​The increasing popularity of subscription services is creating new opportunities for third-party sellers. (eMarketer)
Don't Miss Out on the Perfect Amazon Event for You
Get the most up-to-date info on the latest in-person events and virtual summits for Amazon sellers around the world.