Back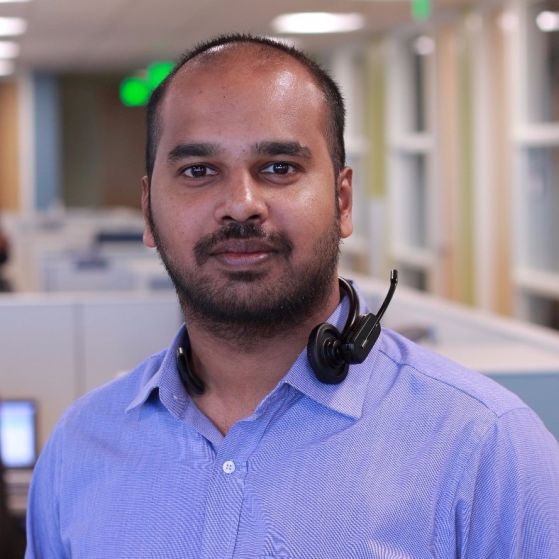 Ashraf Ahamed
Founder & CEO - AmzTrainer
Biography
Ahamed started his Amazon career couple of years ago with Amazon USA and then back in Sep 2016, he started his business on Amazon India and earning 7 Figures/Month in Indian Markets.

He started following few proven mentors to cut short his route to learn and also to avoid some expensive errors. He started learning the ins and outs of Amazon FBA system and sponsored product ads system and then, he started making sales. He launched product after product and his sales flooded. He was able to make six figures in a month. But, he didn't stop with this. He went on to expand his business to other Amazon marketplaces like Canada, India, and Japan.

Ahamed then started thinking about millions of people, who are planning to collaborate with Amazon. There isn't any appropriate coaching class to help them. This kindled Ahamed to create an ongoing business journey experience to help thousands of people out there. He worked hard day and night to create his own coaching workshop called 'AMZ Trainer'.

Today, AMZ Trainer has thousands of members and still counting. Thus, he is able to change the people's lives by extending his support. He helping nature is changing the people's lives for good. He is focusing on to help people by educating them about Amazon FBA business and tips and tricks to skyrocket their sales. Recently, Ahamed launched a monthly group coaching call as a FREE addition to help his members/students.

AMZ Trainer has been widely featured on various media outlets like INC, Business, ABC, CNN, and so on. He is focusing towards helping his students by providing 'VALUE to the CORE'.

Ahamed can be reached at ahamed@amztrainer.com. Email him to know more about Amazon India and AMZ Trainer – Amazon Workshop.
Website
https://amztrainer.com/
Sessions
Claim special discounts for Amazon software tools and services.
Don't Miss Out on the Perfect Amazon Event for You
Get the most up-to-date info on the latest in-person events and virtual summits for Amazon sellers around the world.