Seller Optimization Summit 2017
Event website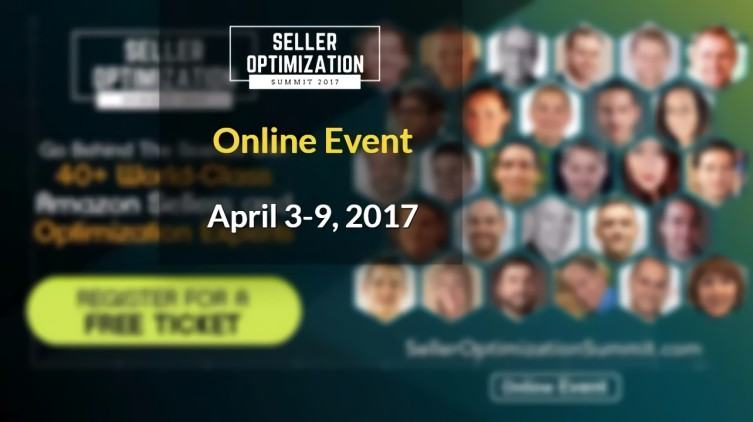 Event

description

40+ World-Class Amazon Sellers, Optimization and eCommerce Experts will show you how to build successful brand, drive more traffic and increase sales on and off Amazon…

If you want to stay relevant, learn what's NEW, what's HOT and what's actually working RIGHT NOW in the Amazon Marketplace…You'll want to reserve your space at the 2017 Seller Optimisation Summit.

Never before have this many Amazon Experts & Sellers gathered together in a virtual event.

It's the BIGGEST virtual summit for Amazon sellers so far.

Here's what you can expect to learn at the Summit:

How to Effectively Scale Your Business to 6 Figures/Month & Beyond
The NEW Strategies to Profitable PPC Campaigns
How to Increas Revenue Generation ON and OFF Amazon
Traffic Hacks: Nifty Tricks to Drive Massive Floods of Internal and External Buyer Traffic
Packaging Secrets: How a Few Tweaks to Your Packaging Results in Significant Sales Increases
Building a Global Sustainable Brand Online and Off
How to Avoid Compliance Mistakes and Shutdown
And More!

Get all the actionable information you need to scale your Amazon business and reach your goals in 2017—without ever leaving your comfy desk chair…
Don't Miss Out on the Perfect Amazon Event for You
Get the most up-to-date info on the latest in-person events and virtual summits for Amazon sellers around the world.