Back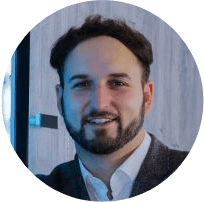 Michael Frontzek
Agentur für Amazon Marketing - MiTou
Biography
Der studierte Wirtschaftspsychologe Michael Frontzek ist seit mehr als fünf Jahren als Gründer und Geschäftsführer von MiToU erfolgreich und unterstützt europaweit Kunden in den Bereichen E-Commerce, Marketplace Optimierung, Fulfillment, SEO/SEA, Social-Media und Markenbildung. Als Trainer in Seminaren und Diskussionsrunden teilt der E-Commerce Experte aktuelle Insights und Neuerungen mit ambitionierten Onlinehändlern und hilft Ihnen dabei, sich trotz zunehmender Wettbewerbsdichte auf den Plattformen gegen die Konkurrenz zu behaupten, flexibel zu agieren und nicht den Überblick zu verlieren.
Claim special discounts for Amazon software tools and services.
Don't Miss Out on the Perfect Amazon Event for You
Get the most up-to-date info on the latest in-person events and virtual summits for Amazon sellers around the world.