Amazon SellerDay 2018 Leipzig
Event website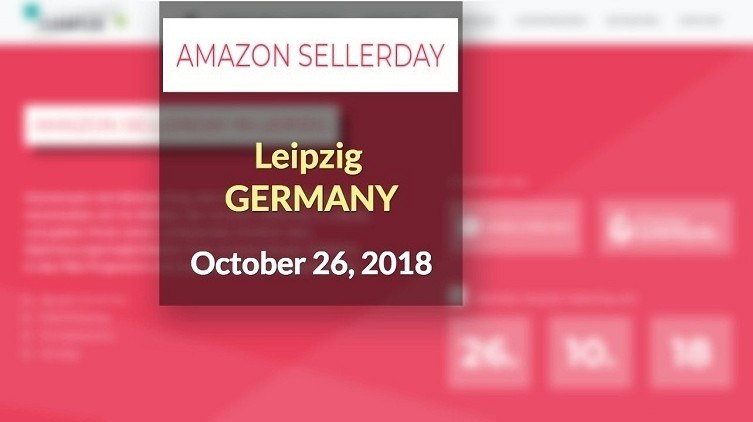 Event

description

Gemeinsam mit Michael Atug, dem E-Commerce Rockstar, veranstalten wir im Oktober den Amazon SellerDay in Leipzig und geben Ihnen einen umfassenden Einblick über Optimierungsmöglichkeiten Ihres Amazon-Shops, Einblicke in das FBA-Programm und Internationalisierungspotenziale.

150-200 Teilnehmer
Expertenpanels
Einzelgespräch
Vorträge

INHALTE

Optimierung von Listings inkl. Titles, Bullet Points, BuyBox, SEO
Nutzung von Anzeigen- und Werbemöglichkeiten
Hinweise zu Analysen und Reporting-Tools
Einblicke in das FBA-Programm (Fulfillment by Amazon)
Internationalisierung der eigenen Online-Geschäfte

Der Amazon SellerDay hält spannende Vorträge, Diskussionen, Expertenpanels und Einzelgespräche für die Teilnehmer bereit. Best Practice Beispiele veranschaulichen die Tipps und Informationen. Das Besondere am Amazon SellerDay ist, dass wir eine Beginner- und eine Experten-Area haben, um auf Ihre Fachkenntnis eingehen und all Ihre spezifischen Fragen beantworten zu können.
Don't Miss Out on the Perfect Amazon Event for You
Get the most up-to-date info on the latest in-person events and virtual summits for Amazon sellers around the world.