Amazon Sales Congress 2020 June
Event website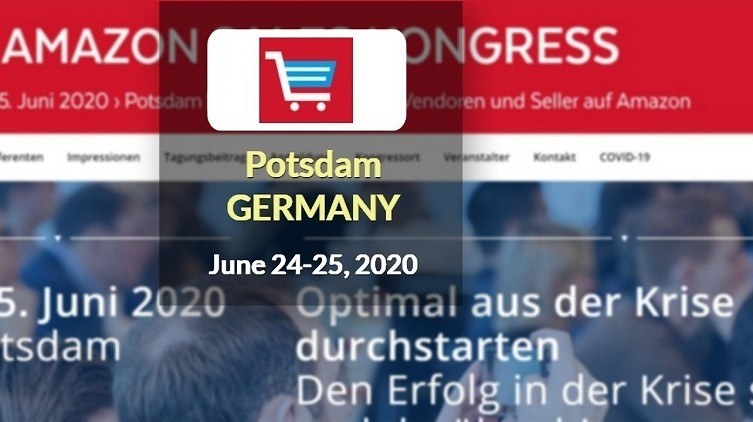 Event

description
Der Amazon Sales Kongress
Der halbjährlich stattfindende Amazon Sales Kongress ist im deutschsprachigen Raum eines der wichtigsten Events für Vendoren und Seller, die ihren Erfolg auf Amazon steigern wollen. Auf jedem Kongress treten führende Amazon-Experten und -Berater auf, um den Teilnehmern die sich ständig ändernden Amazon-Regeln und -Erfolgsfaktoren aufzuzeigen. Darüber hinaus berichten hochkompetente Praktiker in Best-Practice-Vorträgen über Ihre Erfahrungen mit Amazon und geben ihr Erfolgswissen weiter.
Location
Kongresshotel Potsdam am Templiner See Am Luftschiffhafen 1 14471 Potsdam
Potsdam, DE
Open in google map
Don't Miss Out on the Perfect Amazon Event for You
Get the most up-to-date info on the latest in-person events and virtual summits for Amazon sellers around the world.