Scale2Sale November 2021
Event website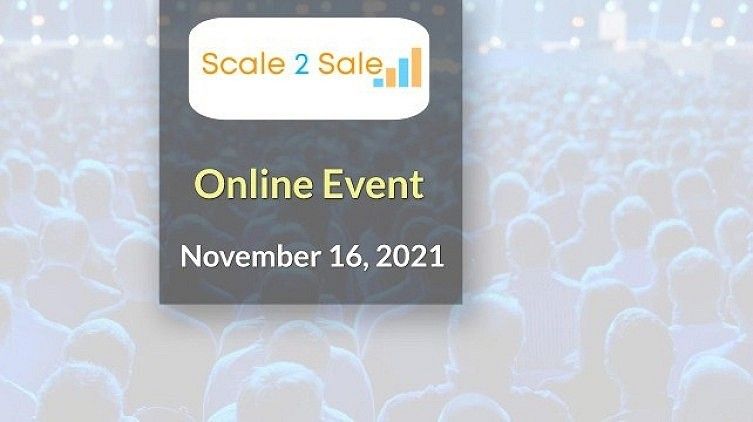 Event

description

Scale2Sale is a 6-hour live virtual summit designed to give intermediate/advanced Amazon sellers actionable steps to grow their business and maximize the value of their Amazon business.

This live event is designed for Amazon Sellers looking to take their businesses to the next/final level (scale and/or sale) so topics will include:
Expansion Opportunities Across The US/Mexico Border to Source & Sell
Opportunities to Expand Your Business Value Off Amazon With More Traditional E-Commerce Strategies
The Different Options For Funding Your FBA Business Growth and the Pros & Cons of Those Strategies
Exactly How To Properly Value Your Amazon Business So YOU Can Sell For The Highest Possible Price
The Secrets To Using Business Funding To Increase Cash Flow
What You Should Do BEFORE An Exit To Maximize Value
How Entrepreneurs & Amazon Sellers Can Acquire Smaller E-Commerce Businesses To Add Instant Value ToTheir Businesses
The Most Important Things Billion Dollar Buyers Look For In An Amazon Business
Actionable Strategies You Can Implement That Amazon Business Aggegators Use When Operating 8-Figure E-commerce Conglomerates
Roundtable discussion and LIVE Q&A about Specific Steps To Increase Your ROI with leading e-commerce Experts, Operators, and Service & Technology Providers
Scale2Sale is sponsored by the leading investors, acquirers, growth consultants, and business brokers in the Amazon space. Because Scale2Sale is live, you will be able to have all of your questions answered by the most knowledgeable names in the industry!
Don't Miss Out on the Perfect Amazon Event for You
Get the most up-to-date info on the latest in-person events and virtual summits for Amazon sellers around the world.