Seller Sessions Live 2019
Event website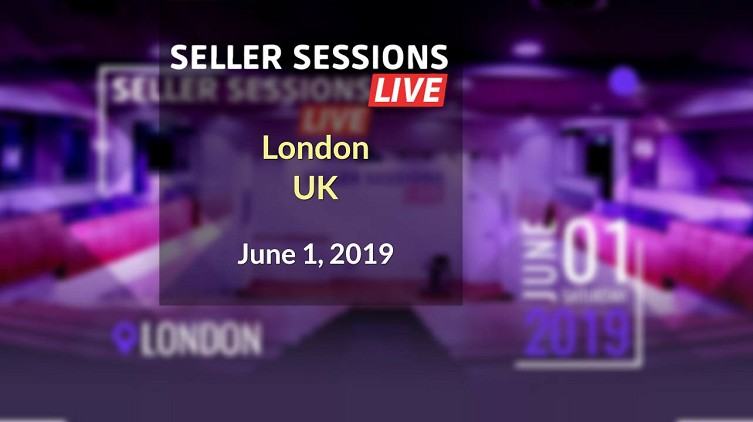 Event

description

A REFRESHING NO NONSENSE APPROACH.




The Conference Lectures Will Be Structured in Typical 'seller Session' Format of Keeping Things Raw With No Bs. Topics Will Range From Amazon PPC, the A9 Algorithm, External Traffic (Including Chatbot Messaging) to Conversion Optimisation Both on and Off Platform.





Seller Sessions started in January 2017, with two webinars a month. For a while it was fine, but then some technical problems emerged, e.g. with guests dropping out when they were not on the Ethernet. Then the idea of a YouTube platform was born, it also worked well enough in the beginning, but the growth was slow... So eventually the Danny and his partner Richard went back to webinars and videos, and arranged them in sequence, SEO traffic started building up, but the final breakthrough came when the podcast was added and the monthly growth reached double digits. Danny concludes that testing various channels is always good for business, you should not give up if the first steps don't work out. For Danny and Richard it took nine months to find the right channel for their work.




The upcoming conference is mostly focused on structured learning of marketing on Amazon. There will be presentations, and time for networking, and a comfortable environment for learning.




Danny emphasizes that for him and Richard this is not about making money but rather about bringing the worlds greatest talents together, in order to keep building a sustainable education culture in the UK, where there is still a lot less choice when it comes to such events, compared to, e.g. the USA.




Danny also talks about some of the projects that he is involved in with Seller Sessions, like working with the GS1 on initiatives and their amnesty program. He also introduces some of the speakers who will be giving presentations at the event, such as Ivelin Demirov, one of the most advanced technical minds in the community, Anthony Lee, one of the worlds most respected experts on ranking, or Paul Harvey, who is brilliant technically. Danny overviews the conference's program, which is apparently going to be quite intense and packet with information.




The conference will be held at the prestigious David Game Keynote Theater, a beautiful and venue with comfortable working spaces, perfectly suited for such an event.
Location
David Game College 31 Jewry Street, London, EC3N 2ET, United Kingdom
London, GB
Open in google map
Don't Miss Out on the Perfect Amazon Event for You
Get the most up-to-date info on the latest in-person events and virtual summits for Amazon sellers around the world.