Back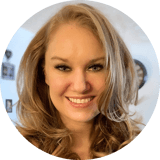 Melissa Simonson
Manager - Empowery eCommerce Cooperative
Biography
Melissa Simonson is the General Manager of Empowery eCommerce Cooperative and host/organizer of Empowery Women's Conference. She began her journey in 2012 and since then has been inspiring many women in the eCommerce space, a task she holds very close to her heart.
Claim special discounts for Amazon software tools and services.
Don't Miss Out on the Perfect Amazon Event for You
Get the most up-to-date info on the latest in-person events and virtual summits for Amazon sellers around the world.