Back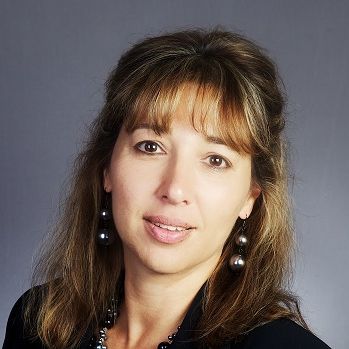 Shelley Simone
Co-Founder - Scale for E-tail
Biography
I started off working for a series of billion dollar corporations and have had a very international corporate career for the first 20+ years of my working life. Getting to the executive table early on, meant that my career was a bit like an extended MBA program, so by the end, I knew about Retail, Manufacturing and Internet businesses and how they made money. Yup! That means I am no spring chicken (sigh!) and I consider myself living proof that you can hit a "certain age" and still re-invent yourself if you have the right energy, creativity, and zest for success. That said, that understanding of how big companies work has been invaluable with Amazon. It's meant that, when necessary, we have navigated our way through this organizational jungle and turned them into business partners rather than frenemies.

In the past 2 years, we have spent thousands of dollars on our education so that we could learn fast and hard. We did not start well though and those Amazon gurus who sell a fairytale are never around at the end of my 80 hour work week – grrrr! That said, 2 years in, we have 3 nascent brands, we feature on page one with all our products. We have experienced high volume sales and at every gate post, we break our previous record! In our first full 12-month trading cycle, we have hit our financial targets and we have a strategy for growth. What's the key? We work so hard, we have grit, determination, stamina, we generally have a good sense of direction and planning, we know what parts of our business we want to control, we're building a team and are developing processes to delegate more. But crucially, while we take in the advice of gurus, we don't necessarily follow it all, we also plough our own path to success, creating products that are unique and brands that are yet another expression of our talents.

In 2017, we welcome both larger businesses and coaching students to our Training Academy. We want to teach others to grow brands that people love because ultimately that cannot be easily copied or traded away and that's how to build long-term prosperity.
Website
http://scaleforetail.com/
Claim special discounts for Amazon software tools and services.
Don't Miss Out on the Perfect Amazon Event for You
Get the most up-to-date info on the latest in-person events and virtual summits for Amazon sellers around the world.