European Private Label Summit 2017
Event website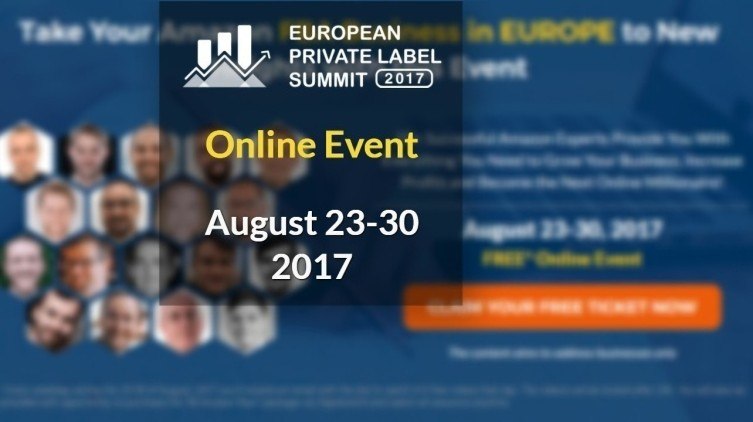 Event

description

Are you running an Amazon FBA business and looking to learn everything you need to know to successfully sell in EUROPE? Do you want to learn industry-insider strategies from some of the most renowned online sellers in Amazon's European market?

The European Private Label Summit was created to assemble the most experienced and successful Amazon sellers to the European market from across the world to share their secrets, tips and systems for building extremely profitable businesses.

Running from August 23-30, this powerful online Summit offers masterclasses that will make you think like a European Amazon power seller! Most of our speakers are regular Amazon sellers and eCommerce specialists who found innovative ways to become extremely successful through a variety of techniques.

Amazon's European market sees over € 30 billion in revenues per year and the experts of the summit are ready to show you how you can capitalize on it.

Comprised of UK, Germany, France, Italy and Spain, the European marketplace is constantly growing and there has never been a better time to be an Amazon seller in Europe.
Don't Miss Out on the Perfect Amazon Event for You
Get the most up-to-date info on the latest in-person events and virtual summits for Amazon sellers around the world.