From cutting-edge insights and strategies to hands-on workshops and networking opportunities, European Amazon sellers have access to an abundance of events to help them grow and thrive in the competitive e-commerce landscape.
By attending the best conferences and events organized by reputable industry leaders across Europe, Amazon sellers can gain the knowledge and expertise they need to take their business to the next level.
Keep an eye on upcoming events in Europe!
And now, let's have an overview of the Top 7 best conferences in Europe for Amazon Sellers to attend.
EUROPEAN SELLER CONFERENCE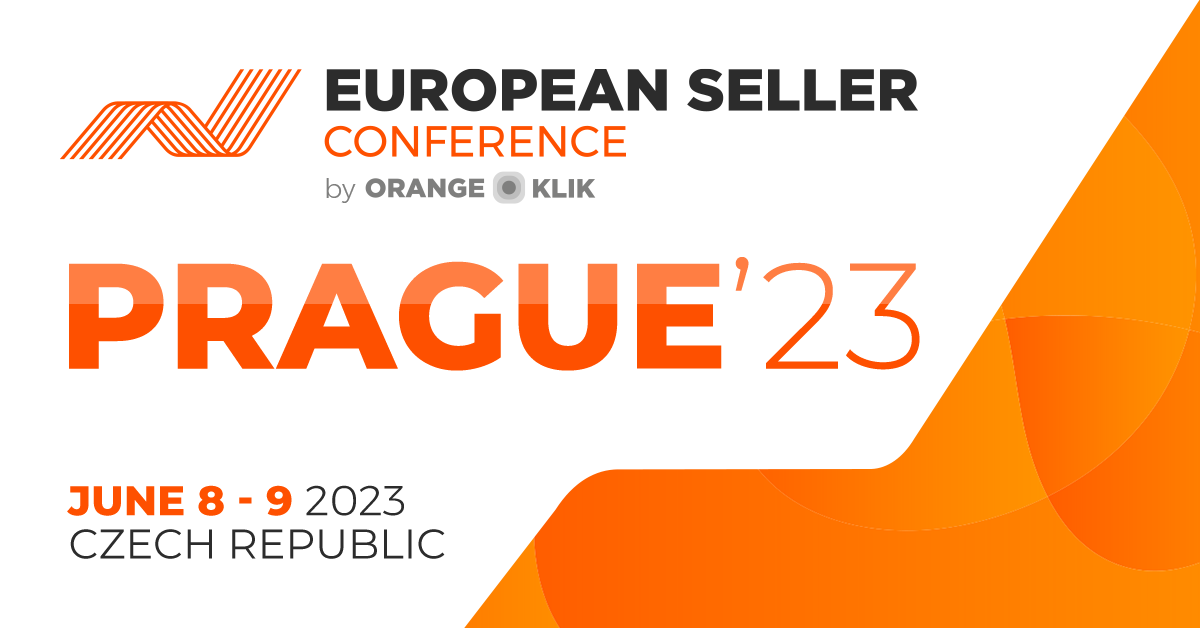 Get ready for the ultimate Amazon event experience at the European Seller Conference – the flagship event that has become a must-attend for sellers not just in Europe, but from around the world! This event is brought to you by the event masterminds at Orange Klik!
Orange Klik, a dynamic team based in Europe, has been revolutionizing the events industry since 2016. They're the masterminds behind the very first virtual summits for Amazon FBA sellers and have since expanded their offerings to include in-person events.
When it comes to catering to the needs of Amazon sellers in Europe, Orange Klik is unrivalled. They're the only company in the Amazon industry worldwide that specializes in a diverse range of events for Amazon sellers in Europe.
Take a peek at their impressive lineup of 11 virtual and 10 in-person events.
Since the European Seller Conference's inception in 2019, the conference has grown to become the most important and popular event for Amazon sellers in Europe, and 2023 marks its third year running.
This unique event is expected to welcome around 200 people this year, with attendees from all corners of the globe – around 80% of whom hail from Europe. But that doesn't mean it's not an international affair – in fact, nearly 95% of attendees come from other countries, making it a truly diverse and cosmopolitan gathering.
At the European Seller Conference, you'll meet some of the most committed and well-established Amazon sellers out there. These sellers are willing to invest not just in their tickets, but also in accommodation and flights to get to the event. Luckily, Prague, Czechia is a central location with easy access from South America, Asia, Europe, and Africa via direct flights. While Australians and North Americans may need to take one connecting flight, it's well worth the effort to attend this one-of-a-kind event.
This year's lineup of speakers is nothing short of incredible, featuring industry leaders such as:
With so much expertise and knowledge in one place, you'll come away with invaluable insights to help you take your Amazon business to new heights.
Watch highlights of the European Seller Conference in 2020.
While the European Seller Conference may be one of the most expensive events out there, with prices starting at 650 EUR and going up to 1300 EUR, it's an investment that pays off in spades.
Mark your calendar for June 8-9, secure your place and get ready to join the action in beautiful Prague, Czechia.
SELLER SESSIONS LIVE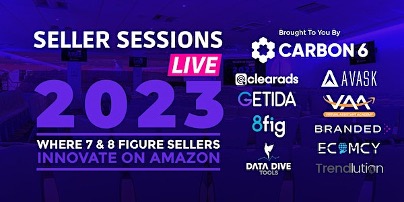 Seller Sessions Live, Europe's premier conference is BACK and better than ever! Get ready for the event of the year, hosted by none other than e-commerce mastermind and public speaking sensation, Danny MacMillan.
Since 2019, this event has sold out every year, and this year will be no exception! Bringing together the most motivated and well-established 7 & 8 Amazon sellers, Seller Sessions Live is the perfect opportunity to learn from industry experts, network with like-minded individuals, and have a blast!
With an incredible lineup of speakers, including:
Jana Krekic – Founder of YLT Translations with over 4 years of experience with various 7-figure Amazon sellers
Tim Jordan – CEO and Founder of Hickory Flats & Private Label Legion
Leo Sgovio – Amazon Seller with over 13 years of experience and Founder of Convomat
You're guaranteed to walk away with invaluable insights and knowledge to take your Amazon business to the next level.
Check out this Promo Video of Seller Sessions Live 2023.
Sure, it's on the higher end with prices starting at 300 EUR and going up to 1000 EUR, but it's a small price to pay for the opportunities and fun that await you at Seller Sessions Live.
Mark your calendar for May 13, and get ready to join us in the bustling city of London, UK. Don't miss out on this incredible event – grab your tickets now!
AMBIZION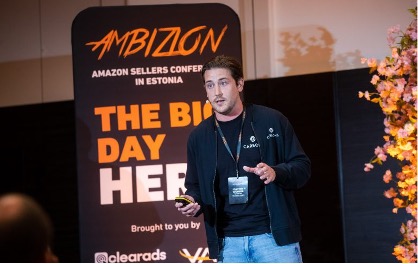 Ambizion, an annual Estonian event hosted by Egle Raadik-Gonchev and Mihkel Moosel, started out as a project between friends who are also Amazon sellers. Over the years, it has grown into a much-anticipated gathering of like-minded individuals who want to learn from the best and succeed in the world of e-commerce.
The event, previously known as Amazoni Aastakonverents (Amazon Annual Conference), started in 2019 with a more localized audience of 200-300 attendees. It was a huge success and was held again in 2021. Fast forward to 2022, the event was renamed Ambizion and has now become an international event.
So, what makes Ambizion a must-attend event? For starters, you get to choose from 10 practical workshops and learn from the world's top 7 and 8-figure sellers.
Ambizion also boasts an impressive lineup of international speakers, including:
Adam Heist Runquist – 7-figure Amazon Seller and Product Launch expert
George Meressa – Founder of Clear Ads Ltd and a PPC expert
Ali Grey – Founder of Vont and a Serial Entrepreneur who has built over 500M+ in Revenue.
Join us in the beautiful city of Tallinn, Estonia, on June 3, and be a part of this incredible event.
Tickets for Ambizion start at 250 EUR and can go up to 500 EUR. But trust us, it's worth every penny!
Don't miss out on the opportunity to learn from the best and network with fellow e-commerce enthusiasts. So, mark your calendars and secure your tickets now!
E-WOLUCJA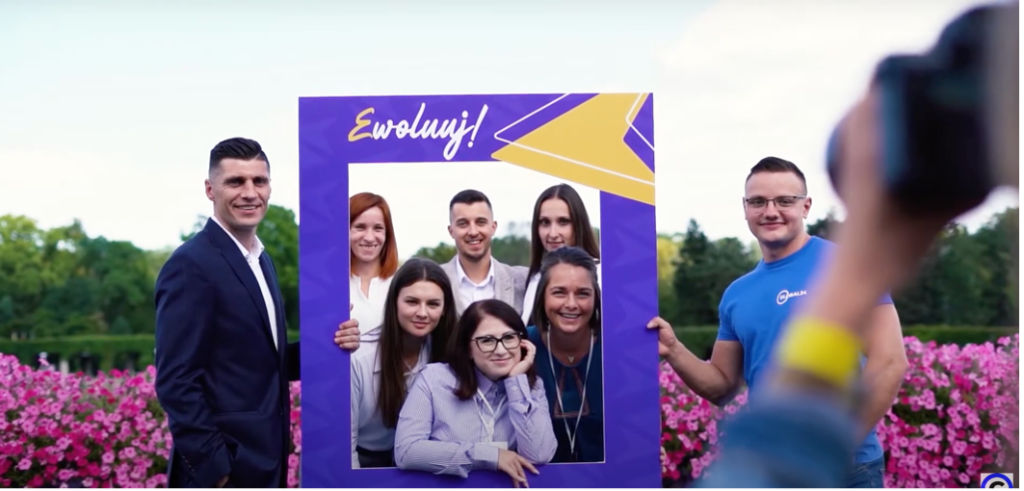 E-wolucja (E-volution) is a dynamic event that has been taking place in Wroclaw, Poland since 2017. And since 2019, it's always been held in September, making it the perfect time to visit this vibrant city in Europe.
Not only is Wroclaw a fantastic location, but attending E-wolucja also provides an opportunity to connect with the Polish community.
The majority of the speakers are from Poland, giving attendees a unique chance to network and learn from industry experts in the region.
But why should you choose E-wolucja over other conferences? This event promises to deliver a substantial injection of practical knowledge about foreign sales.
With a lineup of at least 12 speakers, you'll gain insights and strategies that you can implement in your business right away.
Please note that most of the presentations at this event are in the Polish language.
But don't just take our word for it – check out the E-wolucja video from last year to see for yourself what this event is all about.
Experience the magic of this incredible event by joining us in the stunning city of Wroclaw, Poland on September 15th!
Tickets for E-wolucja start at just 50 zł (11 EUR) and can go up to 400 zł (86 EUR) making it the cheapest event on our list.
Don't miss out on this opportunity to learn, network, and take your business to the next level – book your tickets now!
AMA FEST UK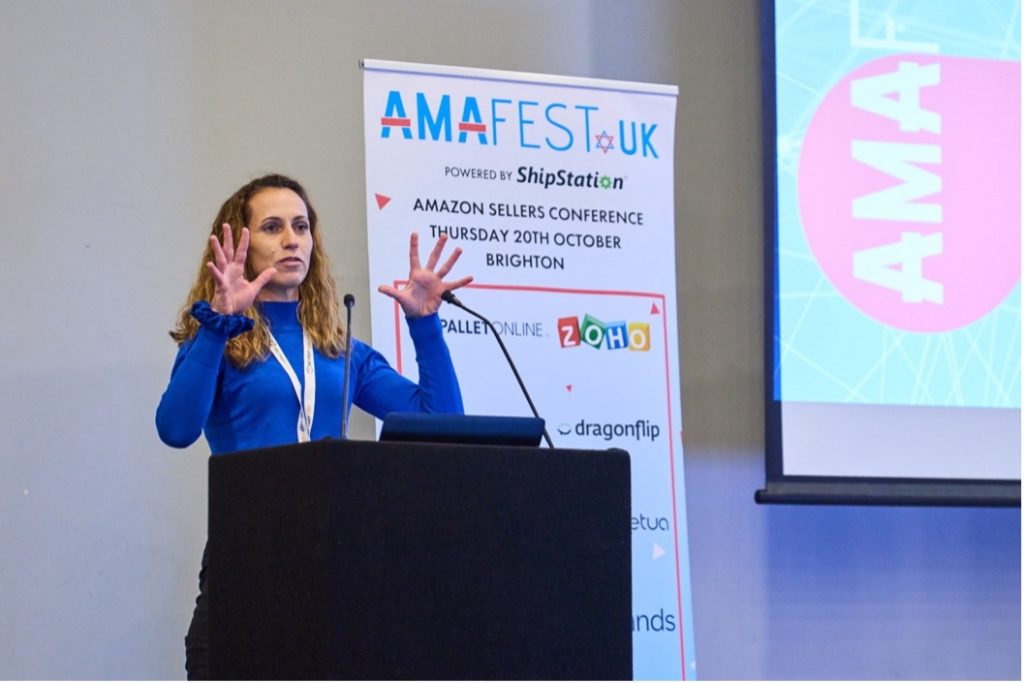 Are you an Amazon seller or thinking of selling on Amazon? AMA Fest UK is the perfect event for you!
Although it's a local/regional event and may not be as top-notch as other events, it's an excellent opportunity to expand your learning experience, grow your business, and network with other like-minded individuals.
For three consecutive years, AMA Fest UK was held in Manchester, but since 2022 it has moved to Brighton. So mark your calendars for October 6th and join us in this vibrant coastal city.
Get a taste of the excitement and energy of AMA Fest UK by checking out our thrilling promotional video!
You won't want to miss this event, and at just 50-200 EUR, it's a steal.
Take advantage of this chance to elevate your Amazon business and buy your tickets today!
TOP DOG SUMMIT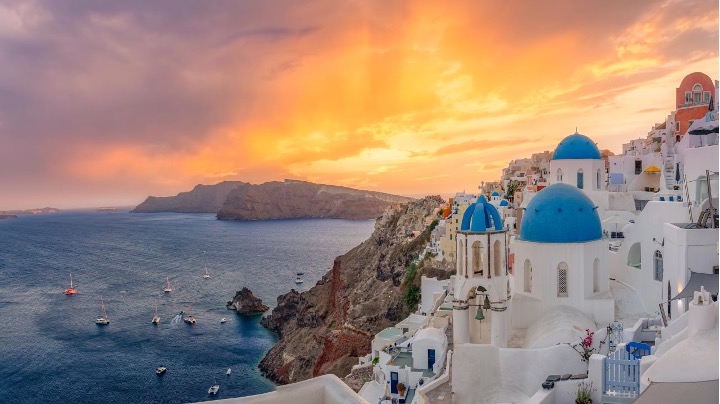 Get ready for an unforgettable 6-star experience at the exclusive Top Dog Summit, hosted in the breathtaking Santorini, Greece.
This top-end event is tailored for the top 50 sellers who must be 7-figure sellers, making it an exclusive opportunity to learn from the best in the industry.
Organized by the CEO of Top Dog Global, Tomer Rabinovich, this event is not to be missed. The first three events took place in Israel between 2017-2019, and now it's taking place in Santorini.
What makes Top Dog Summit so special?
It's an exclusive event for sellers only, with no service providers and a limited number of sponsors.
The event features only 7-8 speakers, all of whom are 7+ figure sellers.
Top Dog Summit will take place in a luxury resort with only 59 rooms available, exclusively for Top Dog Summit attendees.
Expect unique activities, meals, and other surprises, all included in the ticket price.
Don't miss out on this opportunity to learn from the best in the industry and experience a 6-star event in one of the most beautiful locations in the world.
As it's the most expensive event, but worth every penny tickets start from 750 EUR per person.
Mark your calendars for May 2-4 and secure your spot at Top Dog Summit now!
SELLER BARCAMP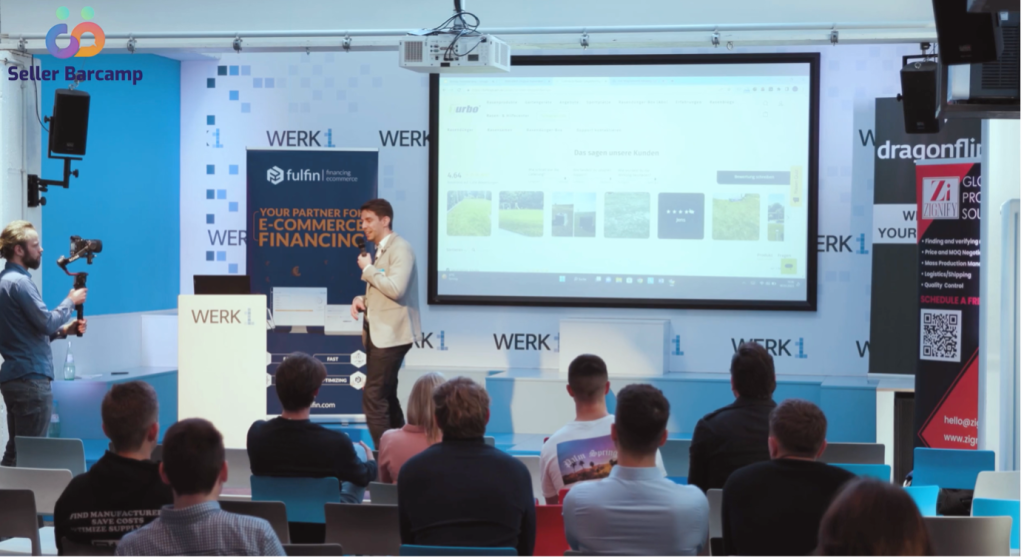 Are you an Amazon seller looking to expand your knowledge and connect with like-minded individuals? Then you won't want to miss the Seller Barcamp, a revolutionary event that started in Germany in 2019 and has since gained popularity among hundreds of attendees.
In addition, the Orange Klik Barcamp event in Portugal, organized by Dragonflip and fulfin, has also become a hit. The organisers of Seller Barcamp in Germany in 2022 decided to bring this to the international community. The first international event took place in 2022 and welcomed around 100 people, thanks to the expertise of Orange Klik in event management. The Orange Klik Barcamp has already taken place twice, in June 2022 and February 2023.
Unlike traditional conferences with a predetermined schedule, the Barcamp format encourages attendee participation and discussion. Based on your interests and needs as a seller, you'll have the opportunity to suggest and vote on the topics to be discussed throughout the day.
With five events taking place across Germany, including Munich, Dortmund, Stuttgart, Frankfurt (all DE language), and Berlin (EN language), there are plenty of opportunities to join the community and expand your knowledge. The Seller Barcamp in Berlin is organized once a year.
The first event will take place in Munich and Dortmund on May 19, followed by Stuttgart on July 7, Frankfurt on October 19, and finally, Berlin on December 1.
To get a glimpse of what a Barcamp Unconference looks like, check out the video from the Lisbon 2022 event.
Don't miss this exciting opportunity to connect with fellow sellers and learn from the best in the business. Prices start at 250 EUR and can go up to 500 EUR, and tickets are selling fast, so secure yours today.