Brooklyn, NY, United States
ASGTG event 2021 August
Event website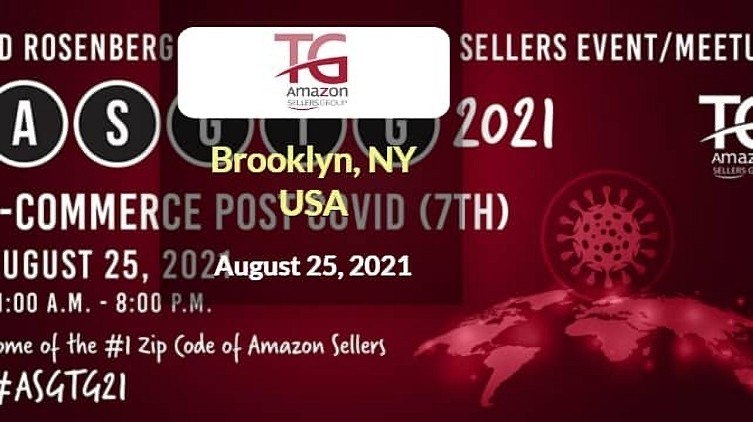 Event

description

The annual ASGTG event/meetup has become the yearly highlight for sellers throughout the world and is likely the most spoken about Amazon Sellers event of the year - truly a standout among the rest. It's no wonder it was voted one of the top Amazon Sellers events to attend.

ASGTG started as a simple idea and quickly exploded into a group sourcing for all Amazon selling issues. It includes many top 500 Amazon sellers. This idea has proven to be even more powerful than we ever thought possible. The annual ASGTG winter event 2020 sold out. Sellers flew in from all over the world including Israel, Florida, California and from multiple countries in Europe. The packed hall and sold out event demonstrated the high demand for additional events with high quality attendees and presentations.

New competition will always come along and eat up the profits. Sellers who fail to take the time to innovate and network can easily fall behind. The ASGTG EVENTS always provide sellers with the opportunity, knowledge and connections to have a competitive advantage in the constantly and fast changing world of eCommerce.

Attendees will have access to a full day of content in the main room, including seminars, keynote speakers and discussions by leaders in the E-commerce field. A second room will provide an all-day lavish gourmet catered buffet lunch and dinner, sponsorship booths, as well as more valuable networking opportunities.


Don't Miss Out on the Perfect Amazon Event for You
Get the most up-to-date info on the latest in-person events and virtual summits for Amazon sellers around the world.