eCom Sellers Summit 2022
Event website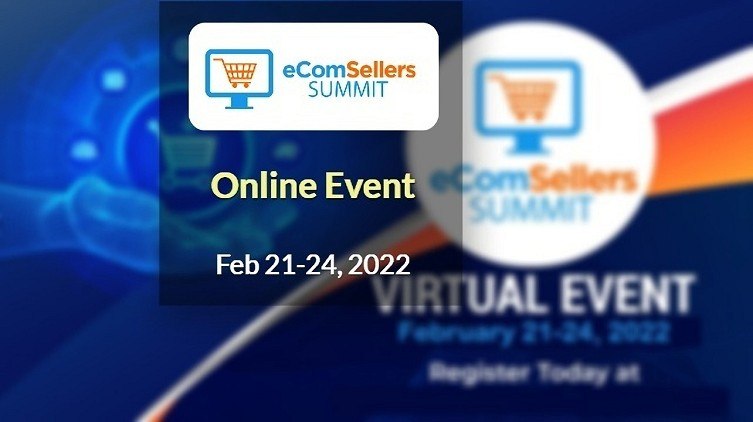 Event

description

This event was created by sellers for sellers like you. The best way to launch or grow your business is to learn from world-class 6 and 7 figure sellers who are actively running their own successful ecommerce businesses on Amazon, eBay, Shopify and more.

eCommerce is an amazing pathway to financial freedom. It's time to STOP chasing shiny objects or watching endless YouTube videos, . . . it's time to START getting serious and focus on your business. Attend the eCom Sellers Summit virtual event, in 26 MasterClass Sessions we'll teach you straight forward, easy to understand strategies and techniques that will help you get quick wins in your business today. The growth projections in ecommerce, over the next few years are insane. The stats don't lie:




There Will be More Than 300 Million U.S. Online Shoppers in 2023 (Source: Statista)
44% of Online Shoppers Start at Amazon (Source: NPR/Marist Poll)
84% of Online Consumers Have Purchased Clothes or Shoes Online (Source: NPR/Marist Poll)
​76% of U.S. Consumers Shop Online (Source: NPR/Marist Poll)
​Mobile Shopping Expected to Increase by 56% (Source: Retail Dive)

Get your piece of this ecommerce pie. It's time for YOU to stop sitting on the sidelines and take your business to the next level. GRAB YOUR ALL ACCESS PASS TODAY, so you can learn how to get massive profits in 2021.
Don't Miss Out on the Perfect Amazon Event for You
Get the most up-to-date info on the latest in-person events and virtual summits for Amazon sellers around the world.