7 Figure Seller Japan Mastermind
Event website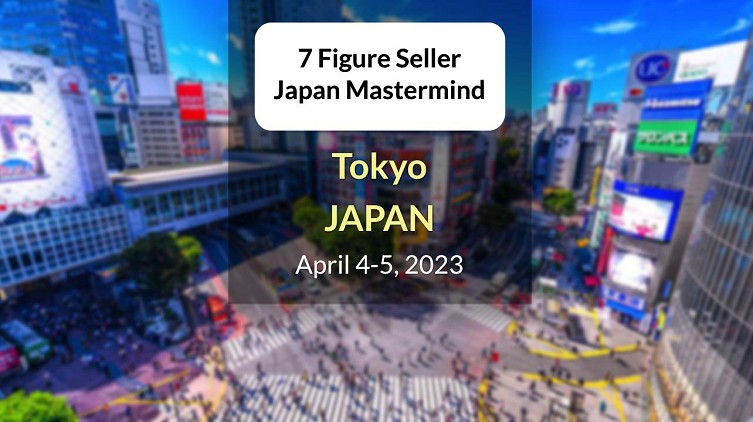 Event

description

In this 2 day in-person event, you will learn exactly how you can sell an additional $300-600k per year in Amazon Japan.




Did you know that Japan is the 4th largest Amazon Marketplace in the world?

But virtually nobody is talking about selling in Japan!




In fact I see more podcasts devoted to selling in the UAE, Canada, and even relatively tiny marketplaces in comparison like the Netherlands and Poland than Japan!




In fact, compared to other countries, Japan has the 8th (EIGHTH) most sellers according to a recent study by Stastica.




This means that there is a huge opportunity!
Location
TKP -Tamachi Conference Center, 5 Chome−29−14 Shiba, Minato City, 〒108-0014 Tokyo, Japan
Tokyo, JP
Open in google map
Don't Miss Out on the Perfect Amazon Event for You
Get the most up-to-date info on the latest in-person events and virtual summits for Amazon sellers around the world.