California, CA, United States
Seller Growth Summit 2020
Event website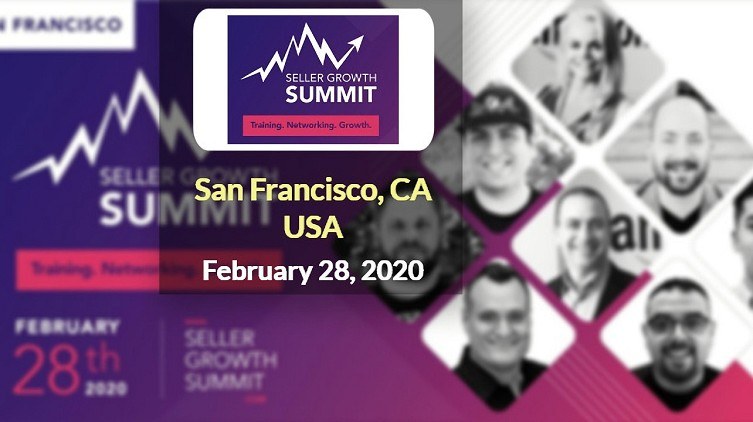 Event

description

The Seller Growth Summit is a one-day, intimate Amazon selling training and networking event for forward-thinking entrepreneurs.



About this Event

Selling more and building your business require a specific combination of cutting edge methods, great fundamentals, and a community that you can learn from and network with. Fortunately, we have an opportunity to gain more of ALL of these things in a hardcore, one-day workshop for Amazon sellers! The content is specifically curated to be the newest and most relevant content, for beginning OR advanced sellers.

The Sellers Growth Summit 2020 will bring a variety of successful, high-level sellers under one roof for an entire day of advanced training and networking, Some of the topics include things such as:

Product Discovery and Research Methods - The best methods in 2020 for finding GREAT product opportunities
Brand Building - Building more than just an "Amazon" business. Create a recognizable BRAND!
Ranking - How to get exposure and success AHEAD of your competition on Amazon
Platform Expansion: What's Next from Amazon, and what other platforms are worth looking at?
Sourcing Globally - The 2020 roadmap for streamlining your supply chain and logistics process.
Chatbots - Using simple methods to create a vehicle to launch, build lists, and rank!
End Game - Valuation and Cashing Out with your Online Brands
IP - The top things YOU should know about patents and trademarks for your amazon business, INCLUDING how to find PRODUCT opportunities using patents!

Based on the experience and input form our speakers and the community, we are targeting our content to cover the MOST DESIRABLE content to help you grow in 2020! We know what tips, tactics, and methods are helping successful e-com entrepreneurs move forward, and combining those top topics into this one-day event!
Location
OnePiece Work - San Francisco 414 Brannan Street San Francisco, CA 94107 United States
California, CA, US
Open in google map
Don't Miss Out on the Perfect Amazon Event for You
Get the most up-to-date info on the latest in-person events and virtual summits for Amazon sellers around the world.