AmazonWorld Conference 2022
Event website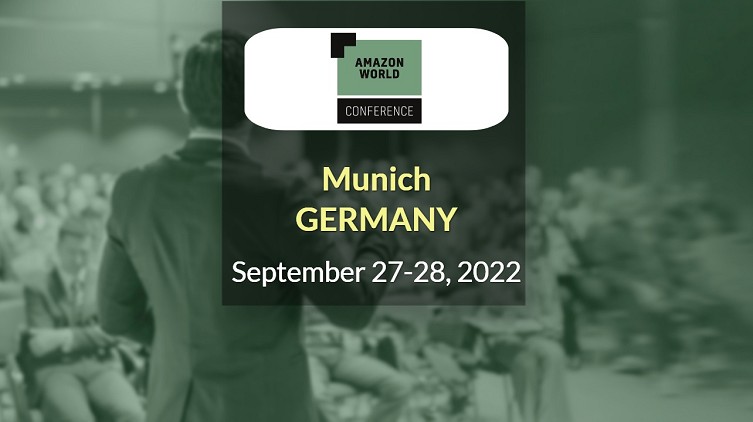 Event

description

NOTE: all of the presentations in this event are in German.




The industry event for decision-makers in the Amazon business

53 percent of German online sales are determined by Amazon. No retailer or manufacturer can ignore the giant with the big A. But trading on Amazon is no longer a bed of roses: Exploding growth in the pandemic years 2020/2021 led to logistics problems, staff shortages and rapid growth - war, inflation and declining willingness to consume led to consolidation, price pressure and aggressive competition in 2022.

It's time to stop and ask ourselves: how do we take our Amazon business to the next level? How do we arm ourselves against challenges - and how do we tap into the enormous potential of the largest online marketplace in the western world?




Our focus topics:




Next level: Analytics & KPIs

Above all, Amazon sellers and vendors need reliable figures for clear trading strategies. Our experts show which KPIs are important for Amazon business, which in-depth analyzes enable the figures available on Amazon and how the right conclusions can be drawn from the huge amounts of data in order to take your own business to the "Next Level".




Next level: internationalization

The "next level" in the Amazon business goes beyond national borders. At first glance, internationalization with Amazon is easier than ever - a few clicks list the products throughout Europe and even the leap into the US market is not rocket science. We, nevertheless, take a closer look: Which Amazon markets are worthwhile, how does it work with duties and taxes, and why is "think big" the motto of every good US expansion?




Next level: Amazon Advertising

When it comes to marketplace marketing, Amazon is the undisputed industry leader. There are many different ways of staging your own brand and it feels like they are being expanded every day; at the same time, sponsored ads are so prominent in the search results that there is no way around a clear Amazon Advertising strategy. Our experts give an update: What has happened in Amazon Advertising, which formats are indispensable and where is the journey going?




Next level: Amazon Setup

Many Amazon and marketplace teams are small: a handful of employees take care of thousands of products and are responsible for huge sales. Efficient and smooth processes are all the more important. We show how retailers and vendors have to position themselves internally for Amazon business. Which staff and which tools drive the Amazon business forward - and how do you set yourself up to minimize disruptions in the business as much as possible?
Don't Miss Out on the Perfect Amazon Event for You
Get the most up-to-date info on the latest in-person events and virtual summits for Amazon sellers around the world.