Las Vegas, NV, United States
Empowery Women's Conference 2021​ July
Event website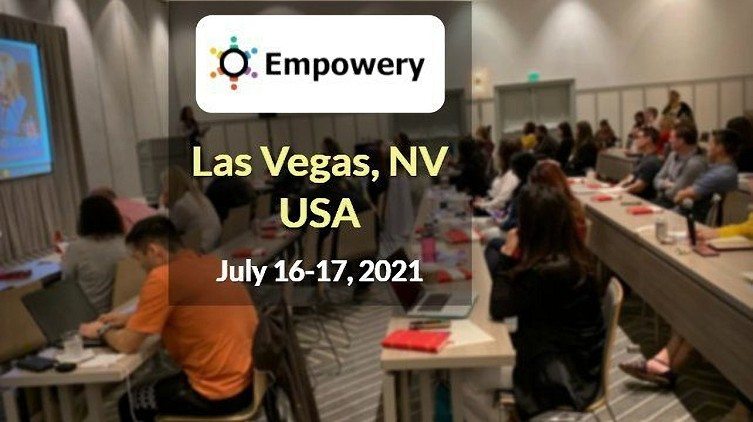 Event

description

Our inaugural event in February 2020 was groundbreaking. It set a precedent for the inclusion of women in eCommerce both on the stage and in attendance. For too long, women have wondered if they truly belong in eCommerce and if they, too, can be successful. Let's be clear; they can and we want to help them get there. But let's also be clear about who should attend this event. This event is for men and women alike, but the difference between this and so many other conferences is that we will have exclusively women speakers on stage. We were the first to attempt this and after the huge success of our first event, we're so excited for what year 2 will bring!

This year will be no different. In fact, we're stepping up our game to accommodate more people. This year, we're hosting the Women's Conference as a hybrid event. You have the option to attend live on only day 1 to see the speakers, or on both day 1 and day 2 to attend the workshops as well, OR, you can choose to attend digitally since there are still many areas that are affected by the pandemic and may not have the ability to travel just yet.

If you are attending digitally, be aware that this is not a series of speakers sharing slides that you can put on in the background and tune out after a few hours. We encourage you to be prepared to BE ON CAMERA WITH YOUR MIC WORKING so you can meet and get to know your morning group and your afternoon group. Set aside the day, introduce yourself to your groups, meet and converse with people who may be facing some of the same challenges as you. Make the most of this opportunity to network with other sellers, service providers and the big influencers you've always wanted to meet, and let's really have some fun!


Don't Miss Out on the Perfect Amazon Event for You
Get the most up-to-date info on the latest in-person events and virtual summits for Amazon sellers around the world.