Global Sources Virtual Summit 2022 May
Event website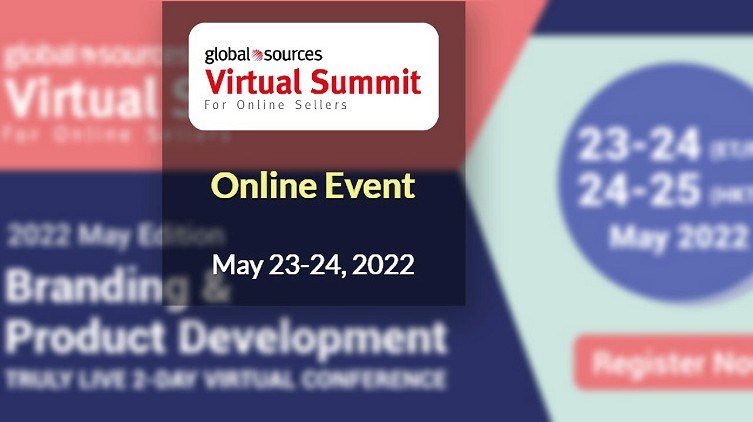 Event

description

Branding & Product Development

LIVE & FREE 2-day virtual conference where you can uplevel your business
Learn how to position your brand
When, where, and how to promote
Differentiate your product
Explore the niche and expand your market
Find the latest products from Global Sources selected manufacturers
No matter what stage your business is at, the size of your company, or where you are located, learn from experts on how to uplevel your brand and find the right products.
Get ready for a Free & LIVE 2-day virtual conference. This is not a regular ecommerce conference with one-way presentations and pre-recorded webinars.
This is a TRULY LIVE, INTERACTIVE event with engaging sessions.
You will be able to ask questions and talk to speakers. ALL SESSIONS WILL BE HELD LIVE. You will have access to all replays as well.
Whether you're a new, intermediate or advanced seller, there's something for everyone.
Meet manufacturers while they present their latest product line
And best of all - it's FREE!
Don't Miss Out on the Perfect Amazon Event for You
Get the most up-to-date info on the latest in-person events and virtual summits for Amazon sellers around the world.