European Seller Conference 2024
Event website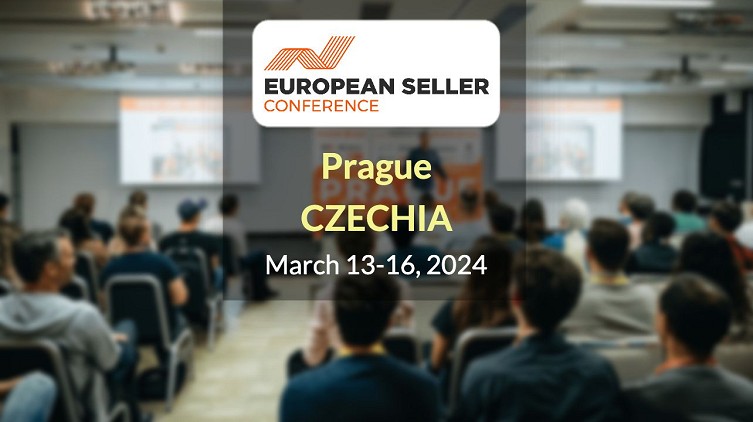 FEATURED
Event

description

What is European Seller Conference about?




97% of attendees fly in

People from 40 countries around Europe and beyond are flying in to:
meet like-minded private label Amazon sellers
learn from industry experts and find out tactics they are using for growing a successful Amazon businesses
get actionable steps to take businesses to the next level
network and share experiences with other Amazon sellers
Conference days
The main event takes place 2 days on Thursday and Friday. Amazon experts who picked through a tough selection process give presentations on the latest topics and trends in the industry. Attendees have a chance to get more insights and chat with speakers personally during the dinner and open drinks night for all attendees.
It's a rare opportunity to be around Amazon sellers and experts you don't want to miss in Prague!
Additional activities
Additional activities you can expect around the 2024 event:
Tuesday – free meetup for Amazon sellers in Prague
Wednesday – the VIP day with activities for VIP sellers and conference speakers
Saturday – additional advanced Amazon training lead by one of the renown industry experts
Don't Miss Out on the Perfect Amazon Event for You
Get the most up-to-date info on the latest in-person events and virtual summits for Amazon sellers around the world.