Offenbach am Main, Germany
Amazon Sales Kongress 2022 March
Event website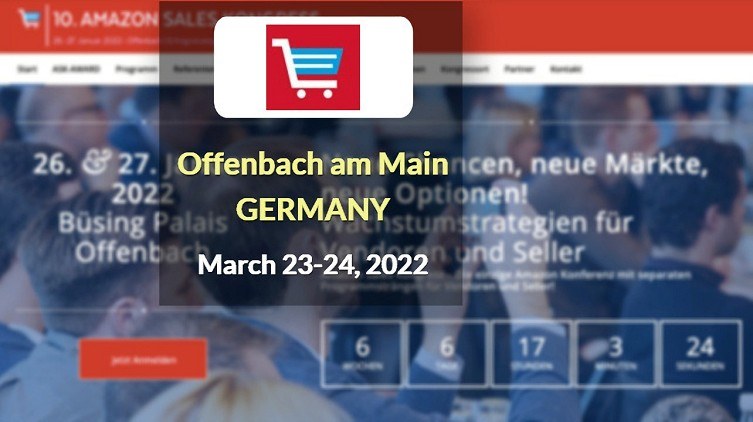 Event

description

Amazon Sales Kongress – Die einzige Amazon Konferenz mit separaten Programmsträngen für Vendoren und Seller!

Der halbjährlich stattfindende Amazon Sales Kongress ist im deutschsprachigen Raum eine der wichtigsten Fachtagungen für Vendoren und Seller, die ihren Erfolg auf Amazon steigern wollen. Auf jedem Kongress treten führende Amazon-Experten und -Berater auf, um den Teilnehmern die sich ständig ändernden Amazon-Regeln und -Erfolgsfaktoren aufzuzeigen. Darüber hinaus berichten hochkompetente Praktiker in Best-Practice-Vorträgen über Ihre Erfahrungen mit Amazon und geben ihr Erfolgswissen weiter.



Top-aktuelles Know-how. Für mehr Verkaufserfolg auf Amazon – und anderen wichtigen internationalen Marktplätzen.
Konkrete Handlungsempfehlungen. Schnelle Umsetzung möglich: heute machen – morgen schon profitieren.
Begrenzte Teilnehmerzahl. Für intensiven Austausch und Netzwerken auf hohem Niveau.
Don't Miss Out on the Perfect Amazon Event for You
Get the most up-to-date info on the latest in-person events and virtual summits for Amazon sellers around the world.