Convert More Clicks Summit 2022
Event website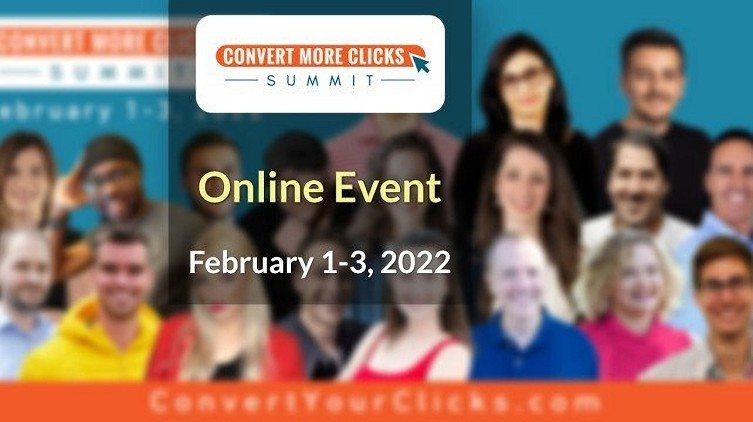 Event

description

Register for the summit here.


Do you want to drive more traffic and convert more sales (on and off Amazon)?

Industry-leading experts will teach you proven strategies and tactics to drive more traffic and convert more sales while scaling your business to new heights...

What You'll Learn:

More Sales. Lower Costs. Optimize campaigns to prevent throwing away money on ads that are not converting.
Increase Conversions. Discover ways to increase your conversions to make more sales.
Time Saving Tips. Your time is money. Learn how to save time on optimizing your campaigns.
Scale Up Your Business. Watch your profits grow as your ad budget is better spent.
Build Your Presence. Build your brand presence to attract your ideal customers (on and off Amazon).
Drive More Traffic. Learn underutilized ways to profitably drive more traffic to your listings.
Don't Miss Out on the Perfect Amazon Event for You
Get the most up-to-date info on the latest in-person events and virtual summits for Amazon sellers around the world.