PPC Mastery Summit 2021
Event website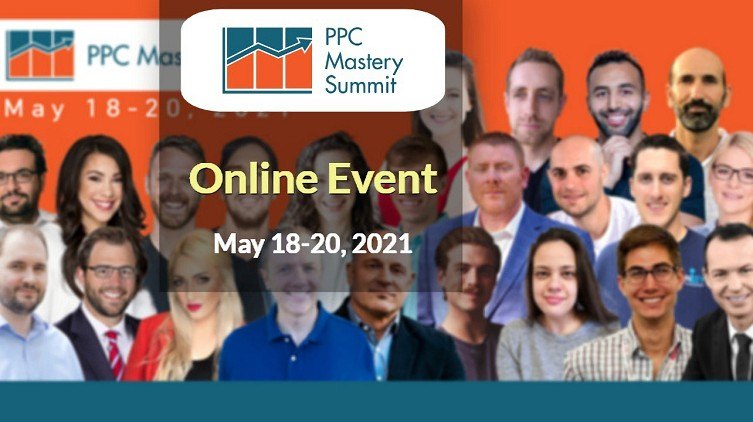 Event

description
Click here to register for PPC Mastery Summit

Ultimate PPC Learning Experience

Industry-leading PPC experts will teach you proven strategies and tactics of how you can more effectively grow your sales on and off Amazon (at lower costs).


What You'll Learn

Proven strategies and tactics from industry-leading paid ad experts that you can apply in your business to drive sales and lower ad costs.

More Sales. Lower Costs. Optimize campaigns to prevent throwing away money on ads that are not converting.
Profitable Walmart Ads. Implement under utilized strategies to SKYROCKET your sales on Wamart.
Time Saving Tips. Your time is money. Learn how to save time on optimizing your campaigns.
Latest Ad Strategies. Watch your profits grow as your ad budget is better spent.
Build Your Presence. Avoid costly mistakes with your Advertising (on and off Amazon).
Unlocking Facebook Ads. Grow sales and build a massively engaged audience of raving fans with Facebook ads
Why Should You Attend?
Scale Your Profits and Amplify Your Brand
Better Spend Your Ad Dollars
Learn From the Best
Learn From the Comfort of Your Home

Normally to see this caliber of a lineup of speakers you would need to purchase a conference ticket, hop on a plane, and stay in a hotel. Now you can get access while never leaving your home.

PPC Strategies You Can Implement Right Away
Maximum Profit from Minimum Effort
Go From Struggle To Success
Exclusive Deals and Discounts

Get exclusive offers and discounts from best in class industry experts and software tools.

Don't Miss Out on the Perfect Amazon Event for You
Get the most up-to-date info on the latest in-person events and virtual summits for Amazon sellers around the world.