7 Figure Seller Summit 2022 February
Event website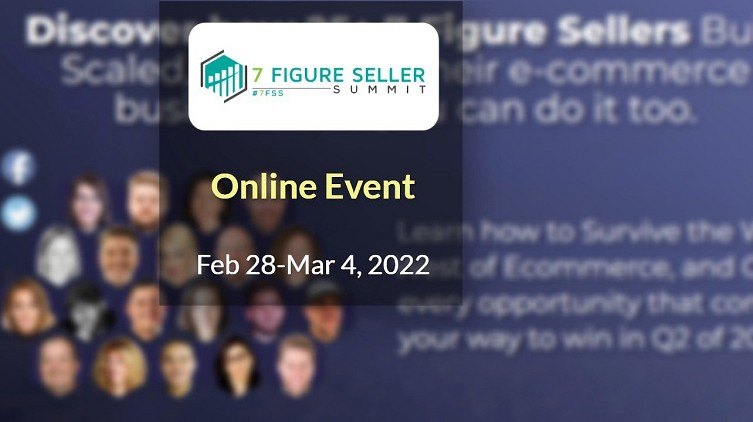 Event

description

The Award-Winning 7 Figure Seller Summit will launch from February 28th to March 4th. Two-time winner of favorite Amazon conference/event in Sellerpoll. This is the second year in a row we have been awarded this prize!

The format of the 7FSS is structured like a course. We cover the 5 phases of Building, Scaling, and Exiting your business.

Each day we will focus on ONE STRATEGY and get several different perspectives from 7 Figure Sellers and e-commerce experts so you learn MULTIPLE WAYS to approach a strategy to decide which one is the best for you.

Then at the end of each day we will have a LIVE Q&A Session with special guest speakers. So you can get your questions answered live to maximize opportunities and move your business forward!


Don't Miss Out on the Perfect Amazon Event for You
Get the most up-to-date info on the latest in-person events and virtual summits for Amazon sellers around the world.