Seller Fest Online 2022 November
Event website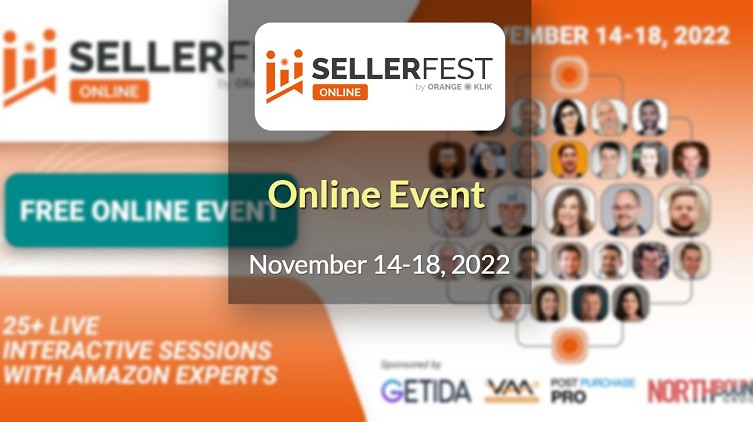 Event

description

Why should you attend this virtual summit?

To stay ahead of your competitors without breaking a sweat!



You'll get all the information necessary to run a successful Amazon FBA business in 2022 – from 20+ lucrative industry experts.
During the 5-day event with four daily live sessions, you'll learn the secrets and skills to success from master marketers and genius 7-figure Amazon experts. You'll be able to adapt their expertise and improve your business right away.
The event is happening in real-time so you'll be able to ask the experts all the questions you have about the business.
You'll have the advantage of applying the resourceful information before any of your competitors get their hands on the goods.
And since we know that you're a busy entrepreneur, we want to make your day easier. We'll send an email reminder before each session starts, so you don't miss out on any crucial information.
Don't Miss Out on the Perfect Amazon Event for You
Get the most up-to-date info on the latest in-person events and virtual summits for Amazon sellers around the world.