Ft Lauderdale, Florida, United States
Sellers Summit 2023
Event website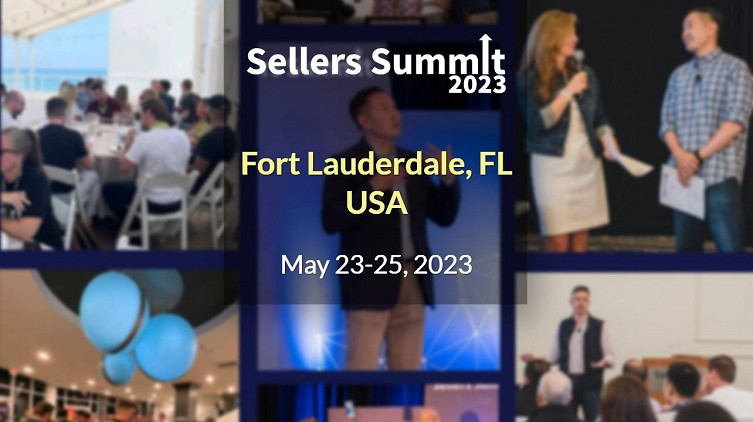 Event

description

The Ultimate Learning Conference For Ecommerce Brands

Create purposeful relationships with other entrepreneurs while learning the latest growth strategies for ecommerce brands.




Not Your Ordinary Feel Good Event

At the 2023 Sellers Summit, we're here to teach and for you to learn. In fact, I wouldn't classify the Sellers Summit as a conference.




It's more like an intense 3 day ecommerce workshop

After all, would you rather come to an event and listen to a bunch of random entrepreneurs tell inspiring stories about their past or would you rather come away with real, actionable strategies that will actually make you money?




The Sellers Summit is the ultimate "ecommerce learning experience" where you will get inspired not by stories, but by gaining all of the knowledge required to run your own successful ecommerce business




Our goal is to teach you in two days what most people struggle to learn in months, if not years.




A Curriculum Based Experience On How To Create A Lasting Brand With Your Own Online Store And Amazon

The 2023 Sellers Summit offers a curriculum-based experience where you will learn practical, up to date and actionable ecommerce strategies that actually work. And you'll have access to successful entrepreneurs who are deep in the trenches and proficient at their craft.




Just imagine coming to an event and having access to a team of experts who will help you:



Build a lasting brand
Import or manufacture goods from Asia or source product domestically at lower prices
Improve your Amazon sales
Run effective advertising campaigns
Develop a high converting website
Create email funnels that generate sales on autopilot
Implement up to date strategies that are working today
Take your existing business to 6-8 figures and beyond.
Location
321 N Fort Lauderdale Beach Blvd, Fort Lauderdale, FL 33304
Ft Lauderdale, Florida, US
Open in google map
Don't Miss Out on the Perfect Amazon Event for You
Get the most up-to-date info on the latest in-person events and virtual summits for Amazon sellers around the world.